Pittsburgh's Best Water Heater Installation Service
Is your water not heating up? Or is your water heater getting old and needs a quality replacement? Providing all our clients with same-day installation for on-demand water heaters, gas water heaters, and electric water heaters, A-Comfort Service provides a one-stop shop for warm water all year long. With our certified technicians and master plumbers, let our team provide you with a water heater installation like no other. Proudly serving Pittsburgh, PA, and surrounding communities, call our team at (412) 500-9215 or (724) 542-8797 for an appointment!
Types of Water Heaters We Install
On-demand water heaters
Gas water heaters
Electric water heaters
Indirect
treating you like family since 1988
We Are Proud to Serve the North Hills of Pittsburgh
When you're in need of service, call our team to get help from experts in heating, cooling, and plumbing.
No job is too big or too small for our trusted technicians.
Licensed, Bonded & Insured
Warning Signs It's Time to Replace Your Water Heater
While warm water is almost essential to everyday living, your water heater may be struggling to keep up with the hot water demands of your household. Whether it's the age of your tank or just not producing enough warm water, here are some warning signs of being on the lookout for when it's time to replace your water heater.
If your water heater is over 10 years old
If you notice rusty water coming out of your taps
If you hear loud rumbling noises coming from your tank
If you notice water pooling around the bottom of your water heater
If your water heater isn't heating water anymore.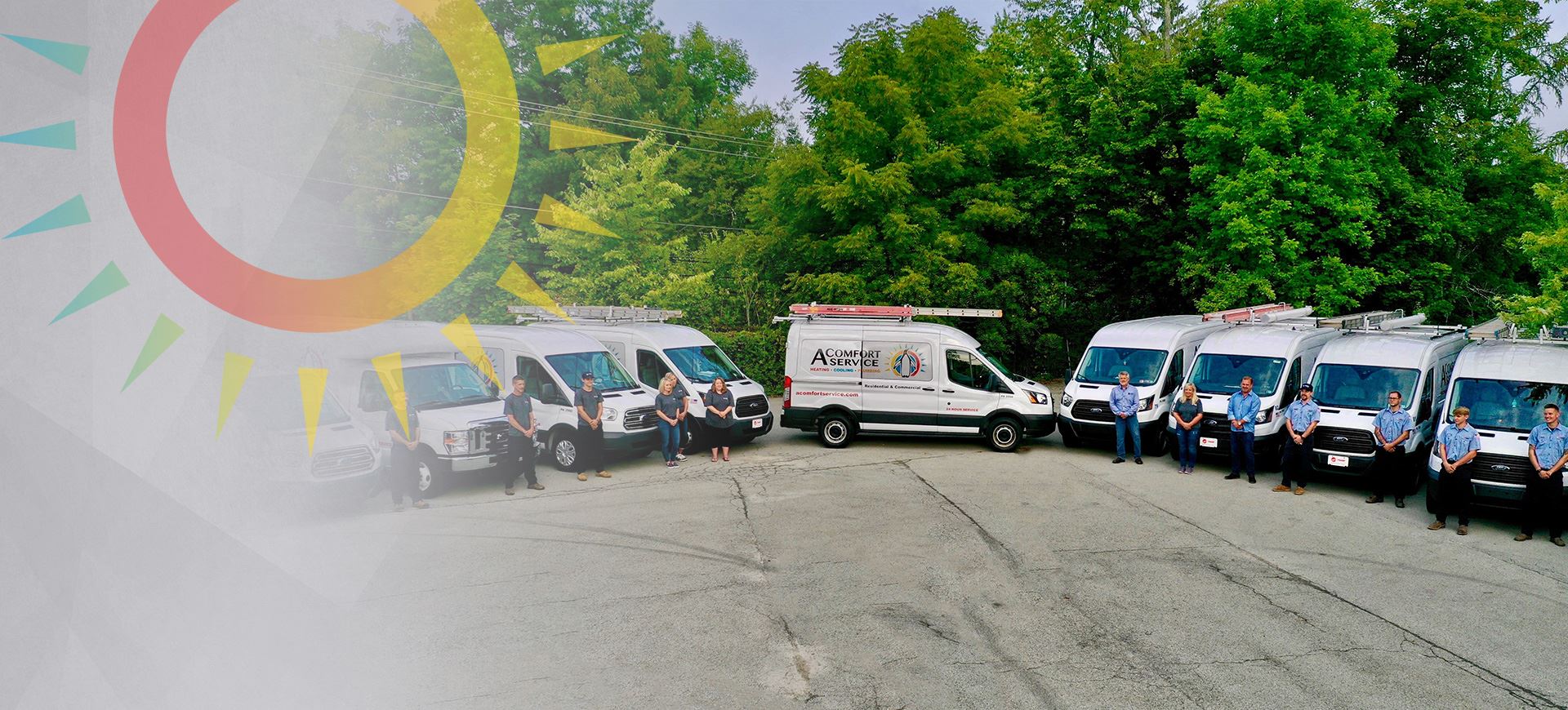 trusted by our community
Read Our Reviews
"We've had a regular technician on our last 3 service calls. He has always been on time, professional and informative. This company certainly gives us a peace of mind and is worth having!"

Kaitlyn K.

"The owner of the business even came out to check on things before our installation! I am so grateful that our friend recommended A Comfort Service."

Christine B.

"Every person I've interacted with at the company has amazing customer service and has gone above and beyond."

Emily E.

"I strongly recommend this company. Rich the technician is knowledgeable and honest. He checked my furnace and found the problem."

Lei G.

"The service people as well as the office staff are AMAZING! The kindest, knowledgeable, friendly, and honest people I have met in the industry."

Beth H.