Indoor Air Quality in Pittsburgh
Clearing the Air in Southern Butler County & Northern Allegheny County
A-Comfort Service offers products and services to help homeowners and commercial property owners improve their indoor air quality in Pittsburgh, Southern Butler County, and Northern Allegheny County.
We are fully licensed, insured, and knowledgeable about improving air quality to provide the ideal solution for every customer.
---
If you are concerned about your air quality, contact us at (412) 500-9215 or (724) 542-8797 for more information.
---
treating you like family since 1988
We Are Proud to Serve the North Hills of Pittsburgh
When you're in need of service, call our team to get help from experts in heating, cooling, and plumbing.
No job is too big or too small for our trusted technicians.
Licensed, Bonded & Insured
Why Is Indoor Air Quality Important?
Since we spend most of our time indoors, whether at home or at work, indoor air is what we are breathing.
Unfortunately, the EPA reports that the air inside many homes and commercial buildings is worse than the air outside.
A wide variety of pollutants can be found in the air, which can cause physical symptoms and property damage.
Indoor air quality can be diminished by:
Smoke
Pet dander
Pollen
Smoke
Unpleasant odors
Bacteria
Viruses
Mold spores
Volatile organic compounds (VOCs)
To improve indoor air quality, it's important to identify and address the specific sources and factors contributing to poor air quality in your home or building.
This may involve better ventilation, the use of air purifiers, regular maintenance of HVAC systems, reducing or eliminating indoor pollutants, and keeping indoor humidity levels within a comfortable and safe range.
Consulting with professionals, such as HVAC technicians or indoor air quality experts, can be helpful in diagnosing and remedying indoor air quality issues.
What Are Signs You Have Bad Indoor Air Quality?
Bad indoor air quality can have various signs and symptoms that affect your health and comfort.
Here are some common signs that may indicate poor indoor air quality:
Odors: Unpleasant or strong odors can be a clear sign of indoor air pollution. These odors can come from cooking, pets, cleaning products, mold, or other sources.
Dust and Allergies: Excessive dust buildup on surfaces or frequent allergy symptoms, such as sneezing, coughing, and itchy eyes, can be indicative of poor air quality. Dust can contain allergens and particulate matter.
Mold and Mildew: The presence of mold or mildew, often visible as dark spots or discoloration on walls, ceilings, or in corners, can indicate high humidity levels and poor ventilation.
Respiratory Issues: Frequent respiratory problems like coughing, wheezing, or shortness of breath may be a result of exposure to indoor pollutants, including allergens, mold, or volatile organic compounds (VOCs).
Dry or Irritated Skin: Dry skin or irritation can occur when the indoor air is too dry due to low humidity levels. Conversely, high humidity can also lead to discomfort and health issues.
Headaches or Fatigue: Persistent headaches, fatigue, or difficulty concentrating can sometimes be linked to poor indoor air quality. These symptoms may result from exposure to pollutants like carbon monoxide or VOCs.
Increased Allergy or Asthma Symptoms: If you or your family members have allergies or asthma, you may notice an increase in symptoms when indoor air quality is poor.
Visible Condensation: Condensation on windows, walls, or pipes can be a sign of excessive humidity, which can contribute to mold growth and other indoor air quality issues.
Stale or Stuffy Air: A general feeling of stuffiness or a lack of fresh air in your home can indicate poor ventilation, which can trap indoor pollutants.
Frequent Illness: If you or your family members are frequently falling ill with colds, flu, or respiratory infections, it may be due to poor indoor air quality, which can make you more susceptible to illnesses.
High Levels of Radon: Radon is a colorless, odorless gas that can seep into homes from the ground and is a known carcinogen. Testing for radon is essential if you live in an area with a high risk of radon exposure.
Carbon Monoxide Detector Alarm: If your carbon monoxide detector goes off, it's a critical sign of immediate danger. Carbon monoxide is a deadly gas produced by fuel-burning appliances.
If you suspect poor indoor air quality, it's essential to identify and address the underlying causes.
This may involve improving ventilation, reducing sources of pollution, using air purifiers, maintaining HVAC systems, and keeping indoor humidity levels within a comfortable and safe range.
If health issues persist or worsen, consult with a healthcare professional and consider hiring a professional to assess your indoor air quality.
How To Improve Indoor Air Quality
There are many types and brands of equipment for improving indoor air quality. Knowing which type of system is best for your property starts with considering the specific issues that need to be improved. Whether you are worried about allergens, humidity levels, or bacteria and viruses, there is equipment available to meet the needs of every property.
Equipment for improving indoor air quality includes:
Air purification – If you are concerned about the spread of illness, an air purification system using UV technology may be the best choice. Ultraviolet light can neutralize viruses, bacteria, and other microorganisms.
Air filtration – Particulates in the air diminish air quality and can aggravate allergy and asthma symptoms. A filtration system removes contaminants from the air, so you can breathe easier.
Humidifiers – The humidity level is important for comfort and air quality. When the humidity level is too low, it can dry out everything from your skin and sinuses to your wood flooring and furniture. A humidifier can improve humidity levels.
Dehumidifiers – Too much humidity in the air can cause mold and mildew growth. A dehumidifier removes excess humidity from the air to improve air quality.
A knowledgeable HVAC technician can help you explore the options to find the best equipment for your property and make sure it is installed right.
Call for a Free Estimate
If you have concerns about your indoor air quality in Pittsburgh, we can help.
Our trained and knowledgeable technicians can listen to your concerns, assess your needs, make recommendations for your property, and provide a free estimate for new equipment installation.
Be sure to check our website for current special deals and coupons.
---
Please call A-Comfort Service at (412) 500-9215 or (724) 542-8797 or contact us online for a free estimate for equipment to improve your air quality.
---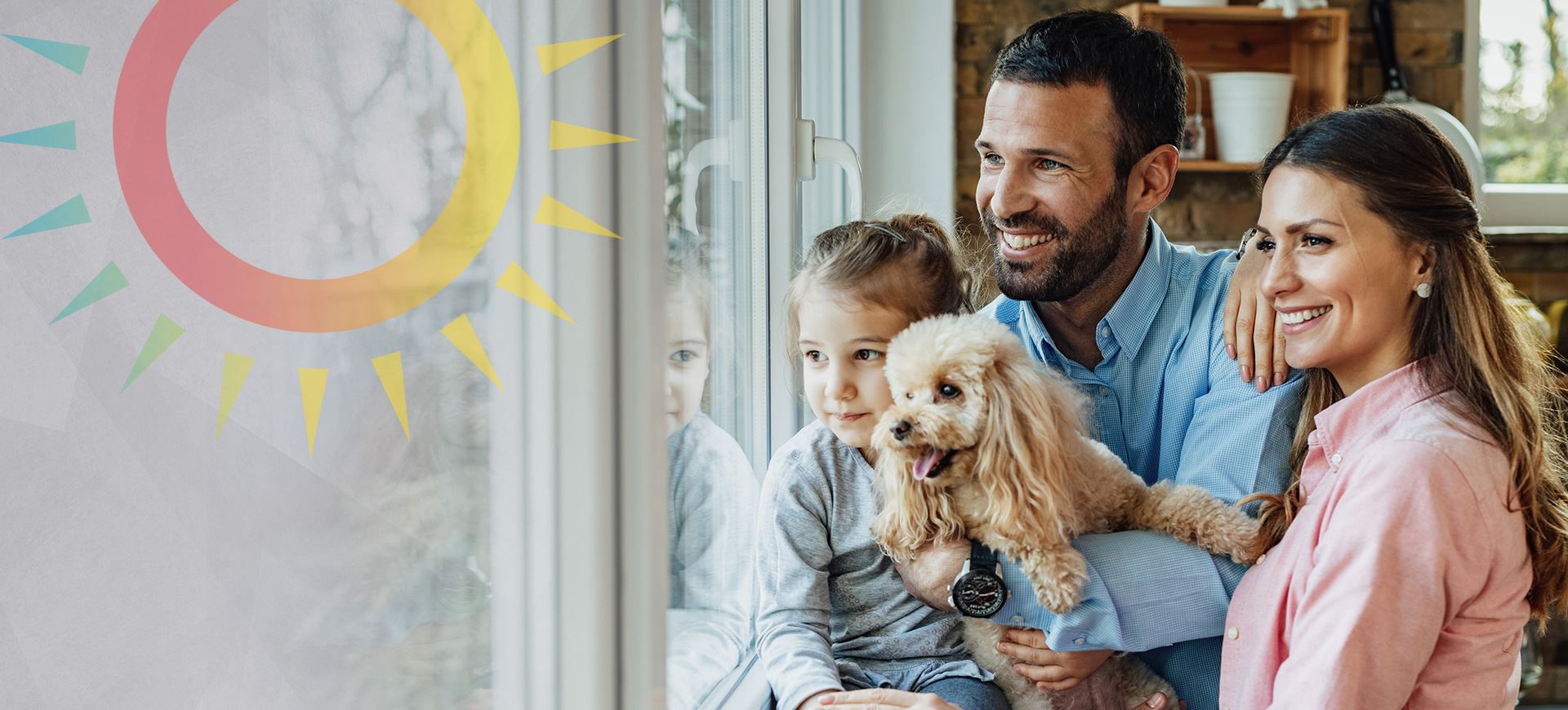 trusted by our community
Read Our Reviews
"We've had a regular technician on our last 3 service calls. He has always been on time, professional and informative. This company certainly gives us a peace of mind and is worth having!"

Kaitlyn K.

"The owner of the business even came out to check on things before our installation! I am so grateful that our friend recommended A Comfort Service."

Christine B.

"Every person I've interacted with at the company has amazing customer service and has gone above and beyond."

Emily E.

"I strongly recommend this company. Rich the technician is knowledgeable and honest. He checked my furnace and found the problem."

Lei G.

"The service people as well as the office staff are AMAZING! The kindest, knowledgeable, friendly, and honest people I have met in the industry."

Beth H.