Garbage Disposal Services in Pittsburgh
To prevent a backed-up sink and potential flooding near your home, it's crucial to address a clogged garbage disposal promptly. That's where A-Comfort Service comes in. We specialize in garbage disposal services in Pittsburgh, ensuring that your system operates flawlessly. Our highly skilled technicians are well-versed in handling various garbage disposal brands, and they deliver swift and efficient repairs to keep your home running smoothly.
Call (412) 500-9215 or contact us online to schedule garbage disposal services in Pittsburgh.
Garbage Disposal Repair
Sometimes garbage disposals break down unexpectedly, but there are warning signs that can help you know when to call a professional.
It is important to call for garbage disposal repair if:
Food is not being ground up and is getting stuck in the disposal
Water is leaking from the bottom of the unit
You can hear strange sounds coming from the disposal, such as grinding or clunking
The disposal will not turn on or off
Garbage Disposal Installation
Garbage disposals are a great way to help keep your home clean and sanitary. If you are interested in having a garbage disposal installed in your home, we can help you choose the right unit for your needs.
Our technicians can also help you properly install your new garbage disposal. We can make sure the unit is placed correctly and connected to the correct power source.
Garbage Disposal Replacement
As garbage disposals get older, they may start to break down and need to be replaced. If you are considering replacing your disposal, we can help you find the right unit for your needs. We can also help you save money by helping you select the best unit for your budget.
treating you like family since 1988
We Are Proud to Serve the North Hills of Pittsburgh
When you're in need of service, call our team to get help from experts in heating, cooling, and plumbing.
No job is too big or too small for our trusted technicians.
Licensed, Bonded & Insured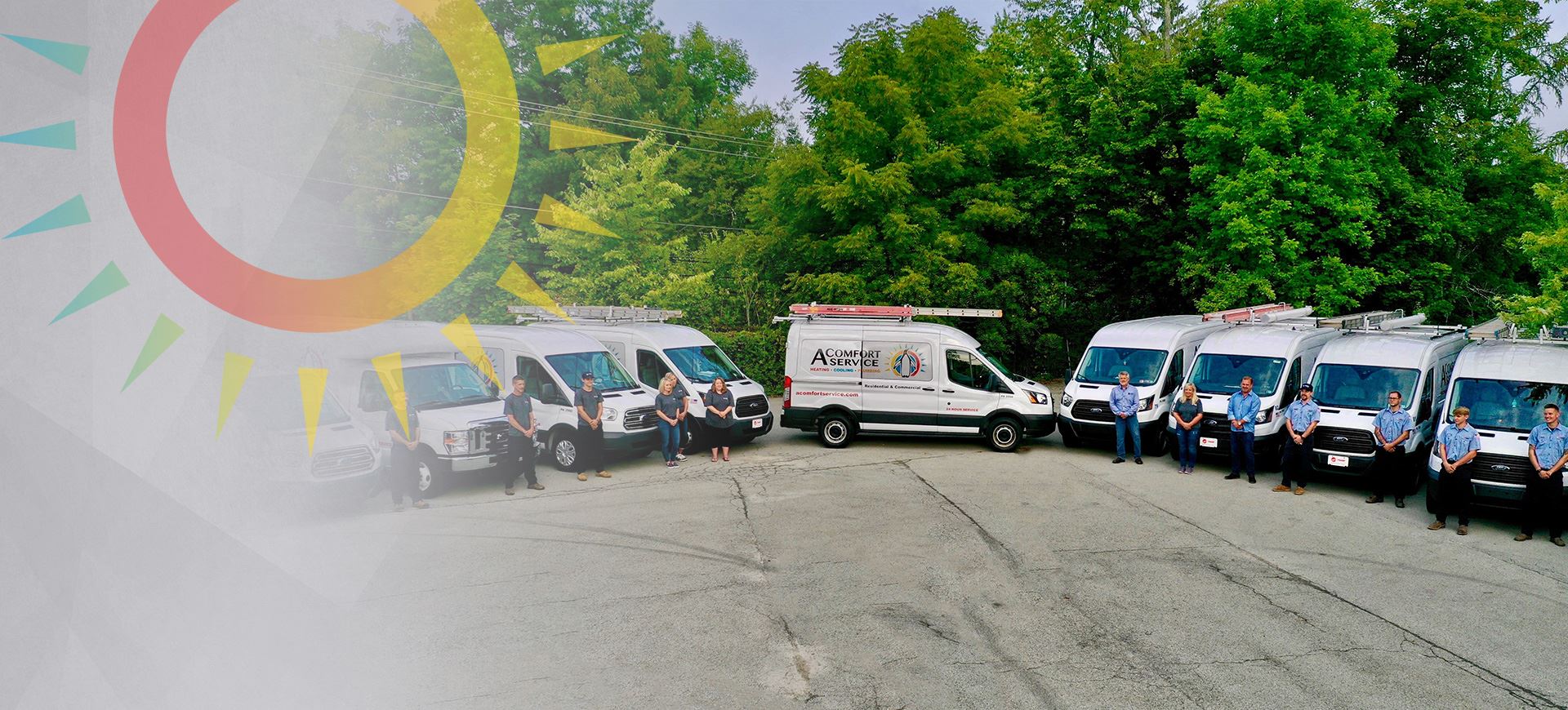 trusted by our community
Read Our Reviews
"We've had a regular technician on our last 3 service calls. He has always been on time, professional and informative. This company certainly gives us a peace of mind and is worth having!"

Kaitlyn K.

"The owner of the business even came out to check on things before our installation! I am so grateful that our friend recommended A Comfort Service."

Christine B.

"Every person I've interacted with at the company has amazing customer service and has gone above and beyond."

Emily E.

"I strongly recommend this company. Rich the technician is knowledgeable and honest. He checked my furnace and found the problem."

Lei G.

"The service people as well as the office staff are AMAZING! The kindest, knowledgeable, friendly, and honest people I have met in the industry."

Beth H.