Generator Services
A Reliable Generator for Your Pittsburgh Home & Business
Ensure your home always has power with a whole house generator installation from our team at A-Comfort Service. Whether you want to prepare for future storms or need to install a whole house generator, we provide installation and maintenance services on Honeywell generators. We also offer low and affordable monthly payments on all our generator installations, let our team at A-Comfort Service secure power for your home for years to come. Proudly serving the greater Pittsburgh, PA area, as well as North Hills and Cranberry, PA, with our generator maintenance and installation services, please call (412) 500-9215 or (724) 542-8797 today!
treating you like family since 1988
We Are Proud to Serve the North Hills of Pittsburgh
When you're in need of service, call our team to get help from experts in heating, cooling, and plumbing.
No job is too big or too small for our trusted technicians.
Licensed, Bonded & Insured
What to Know About Honeywell Generators
Providing power to your home automatically, without the need of a manual switch, Honeywell Generators provide you with immediate power in case of a power outage. With a variety of sizes available to help better suit your home and power needs, these generators can power entire homes, business circuits, tailgates, and recreational equipment when you're on the go. Let us help you protect what matters most with a reliable and high-quality generator from a name brand you can trust!
The Benefits of Investing in a Generator
Provides power to your home or business during a power outage

Keeps food from spoiling

Provides safety for you and your family

Decreases the chances of power surges

You remain connected and informed with access to power

Provides unmatched peace of mind
Can't find what you're looking for? Simply call our friendly staff at (412) 500-9215 or (724) 542-8797 with any questions you have about our generators.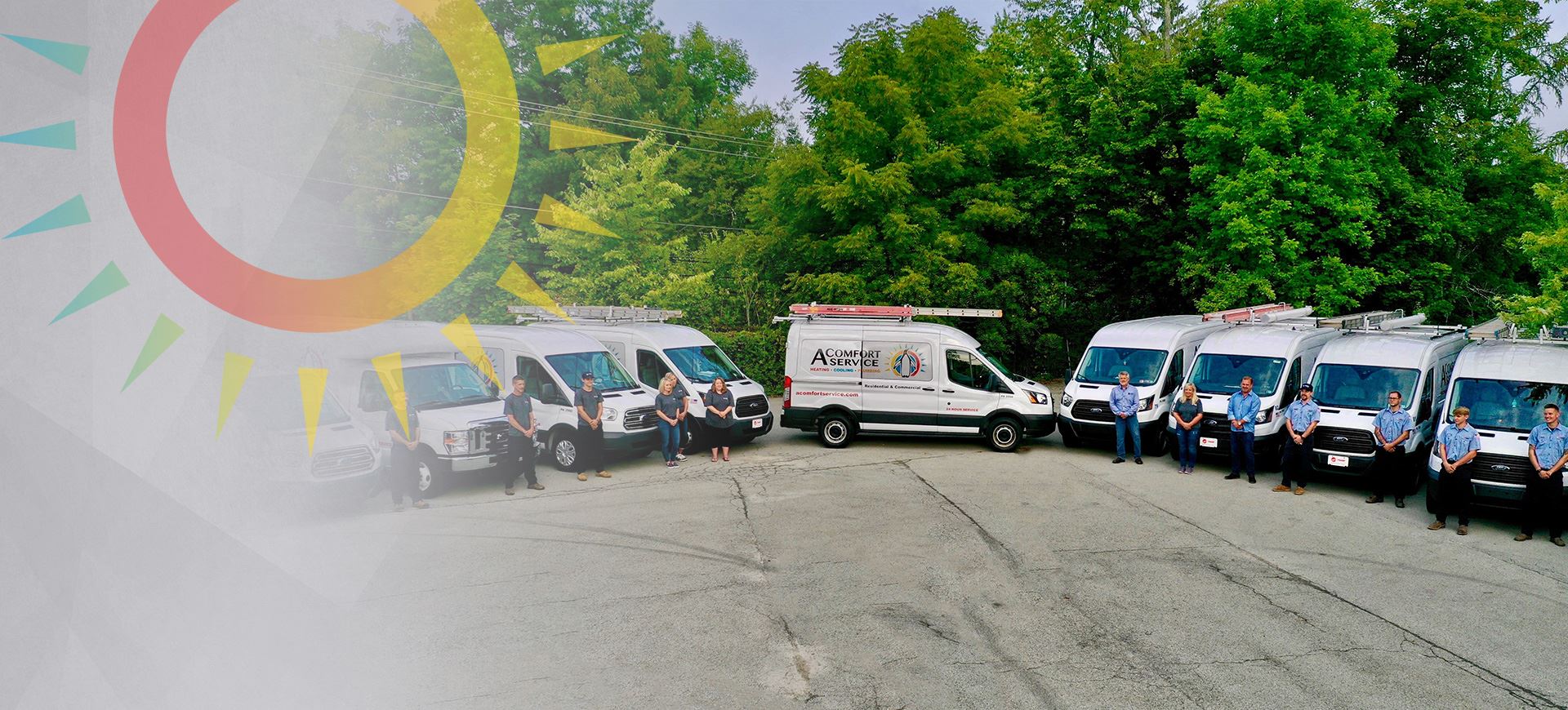 trusted by our community
Read Our Reviews
"We've had a regular technician on our last 3 service calls. He has always been on time, professional and informative. This company certainly gives us a peace of mind and is worth having!"

Kaitlyn K.

"The owner of the business even came out to check on things before our installation! I am so grateful that our friend recommended A Comfort Service."

Christine B.

"Every person I've interacted with at the company has amazing customer service and has gone above and beyond."

Emily E.

"I strongly recommend this company. Rich the technician is knowledgeable and honest. He checked my furnace and found the problem."

Lei G.

"The service people as well as the office staff are AMAZING! The kindest, knowledgeable, friendly, and honest people I have met in the industry."

Beth H.